Important Tools for Your Business
Benefits of Mentoring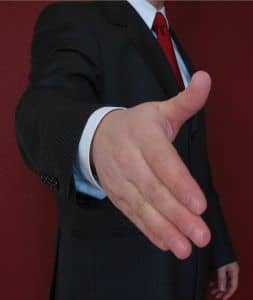 Building a business is not easy, but the good news is that the benefits of mentoring mean you don't have to do it alone. One of the major keys to success is surrounding yourself with people who are strong in the areas you are not. This will not only propel your business forward, but will bring personal growth.
Shortcuts
I have always been a big believer in not reinventing the wheel. There is no need to figure everything out on our own. One of the benefits of mentoring is you learn from someone who has already accomplished what you are trying to achieve. Avoiding the mistakes and frustrations that others have already discovered and worked through can save time, money and energy.
Accountability
Accountability can be a major key to 'more implementing' and 'less procrastinating'. Setting goals and laying out plans is good, but keeping on schedule, and on track, can be an entirely different thing. Agreeing to be accountable to someone and knowing they will be checking your progress and direction often births a new level of motivation and desire for accomplishment.
Thinking Bigger
Other major benefits of mentoring are an outside perspective and encouragement. Very often, to achieve more, all that is needed is permission to make that big jump you otherwise may be afraid to make on your own. Being able to actually move forward instead of just thinking about it, even in the face of others thinking you've gone off the deep end, can transform your business and you as a person.
Setting Boundaries
Clear boundaries are an absolute must in any business, or you could find yourself feeling resentful towards yourself, others, and your business. A key benefit of mentoring is having an outsider to discuss and help you set the perimeters of your business. The best mentor without hesitation will hold you accountable to the limits you have preset and make them a habit. This may include time spent with clients, a definition of what your responsibility will be in a partnership, or just simply what you are willing to tolerate day-to-day.
Ten Top Benefits of Mentoring by a Top Real Estate Investor
| | |
| --- | --- |
| 1. You will avoid costly mistakes | This will be your biggest benefit and it will probably more than offset the entire cost of your Mentee Training. Just one mistake or error in judgment could cost thousands. |
| 2. Having a good Mentor takes away the uncertainty and gives you confidence. | A Mentor makes getting your real estate business started easy and removes many of your concerns about how much to offer for a deal and where you can get the money to fund your deals as well as concerns about rehabbing processes and costs. |
| 3. A good Mentor can literally make you wealthy. | Avoiding mistakes and finding the right deals will allow you to pay off your bills, house, and car–quit your job, get a new car, travel, and best of all gives you the freedom to choose what you want to do and have in your life. |
| 4. You will saves thousands even tens of thousands of dollars following the advice of a good Mentor. | You will pay Less for contractors, painting, carpet, supplies and much more by taking the advice of a good mentor. |
| 5. A good Mentor can put you on the fast track to success | See Your Balance Sheet Grow By 10's or 100's of thousands. Watch the money in your bank account start to grow within just a few months. |
| 6. How to determine optimum offers | Instantly solve one of the biggest problems for most Investors – which is to quickly be able to determine the optimum price to offer for any property. Using the cutting edge software provided, you will be able to instantly produce accurate offers with little effort. |
| 7. One-on-one training | Have all your questions answered quickly and get training geared to your specific needs. |
| 8. Holding your hand | Just like learning to Ice Skate—you can probably learn to do it by yourself, but will probably get lots of scars and bruises from the effort. A Mentor will hold your hand to see that you avoid costly errors. Most of the time avoiding those costs more than pays for the price of the Mentor. |
| 9. Keeps you on track | Your Mentor will help you make a good plan and force you to stick with it – asking you questions and forcing you to be accountable to your own plan. This is one of the truly valuable aspects of the program |
| 10. Real Investor | Help and support from a one who's been there and is still in the business is PRICELESS. |
The benefits of mentoring are far more than getting a bit of cheerleading along the way. With the right mentor, your business will be elevated in multiple ways accelerating your success and your personal growth.