Buying Real Estate with Private Money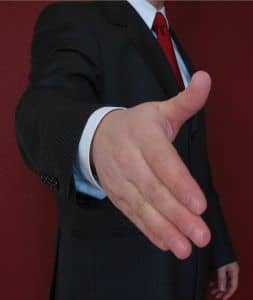 Real Estate Business Partners is at the bottom of the list for ways to find private money. This is the worst way to go, not the best…maybe not the worst, but when you enlist a partner you just gave away half of everything. Most of the problems that happen in business happen with partnerships.
Benefits of Real Estate Business Partners
No credit check
No loan applications
Less waiting
None of your own money
Better rates
Loans Against Equity
Easier to find
However, there are some drawbacks as well, such as…
Paperwork
Some banking costs
Some closing costs
A lot of stress – because if you start to lose, the partner is not always very understanding
If you are going to do a partnership, make sure you talk to your attorney and your CPA, first. Let them set up the partnership, or you are going to be in a real mess.
Prospective Partners
You can find prospective partners in anyone with money.

Professionals – Doctor, dentist, accountant
Friends
Neighbors
Co-workers
Church
Club members
What Would Attract a Partner?
The things that attract a partner would be good deal, tax breaks, profits and prestige.Forms of PartnershipsThere are several different ways to set this up. So how do you decide? You get your attorney to help you. Don't just pick one. That's not the way to do it.
Joint venture or general partnership (same thing)
Limited partnership
Limited liability company
Land trust
Tenants in Common
Sponsored Compensation
You deserve to be paid for doing extra work. If you go find the deal and you're managing the partnership, and you're collecting the rent, and you're doing everything else, you deserve money for that. That needs to be agreed upon up front in the partnership agreement.
Partner Options
There are basically three different types of options for setting up a partnership real estate deal. The most common scenarios are based on also having a private investor. Then the options vary according to how much the investor has contributed. The real plus in all of these scenarios is that you are not contributing any money…nothing.


When the home sells, the first money source has to be paid, then whatever the partner has put in is paid back…every penny. After that, any profits are dispersed according to the ownership…not split. Remember, you cannot put that word in there. It's not "split". It's "dispersed according to ownership".To learn more about Real Estate Business Partners and the various partner options, you need to get Dennis J. Henson's training package, "Private Money".