Wholesale Flipping Homes
The house flipping explored in Dennis J. Henson's teaching series, "Wholesale Flipping Homes" is a bit different than most people think about when they hear the term "flipping homes". The premise is the same — buying a house for a low price, fixing it up and selling at a higher price — but there is a difference.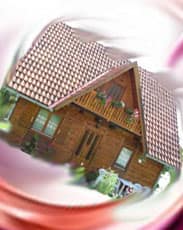 "Wholesale Flipping Homes" explains step by step the process of acquiring the property, as opposed to focusing on the fixing process. Here the focus is on Becoming a Real Estate Investor, not just a house flipper.
You Will Learn
1 You don't need money, credit or experience to get into house flipping as a real estate investor
2 How to find deals, and not just any type of deals, but good deals
3 How to find Motivated Home Sellers and how to network for success
4 How to Determine Property Value and how to get the seller to name their price
Offer to Purchase Real Estate
When it comes time to make the offer, "Wholesale Flipping Homes" will give you exactly what you need to prepare the offer. You will learn the importance of preparing more than one offer, how to present offers and get a commitment Then Dennis explains a few key points that will guarantee that you make a profit.

Time to Close the Deal
Finally, after teaching you how to contact your investors or a buyer with the deal, Dennis teaches you how to close the deal. By following this house flipping guide, you will be on your way to becoming a real estate investor, and a successful one at that!