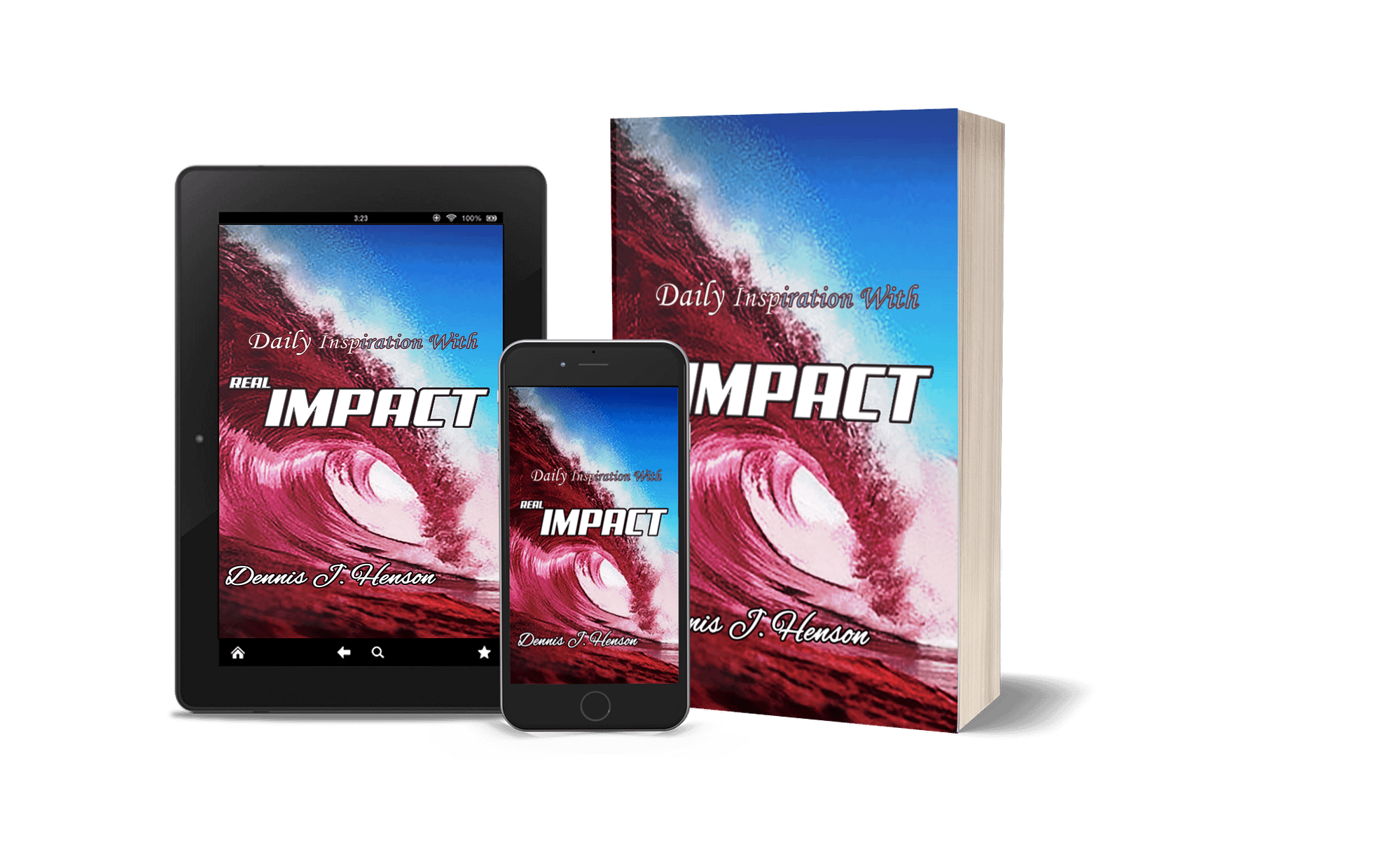 Daily Inspiration with Real IMPACT!
By Dennis J. Henson     Available in Paperback, Hardbound, and eBook
eBook: 99 Cents         Paperback: $24.99          Hardbound: $34.99
This unique book wasn't written to be read from cover to cover, but to be taken in small sips, and savored like fine wine. It is intended to be used as a device to aid in forming a single habit. A habit that will unlock the door to the wisdom of the ages and one that can lead to the achievement of success. If you use this book as the author imagined, it can and it will certainly have a Real IMPACT on your life.
"IT IS THE FOOD, WHICH YOU FURNISH TO YOUR MIND, THAT DETERMINES THE WHOLE CHARTER OF YOUR LIFE." EMMET FOX
Buy Your Copy Now
Other Books You Might Enjoy