Real Estate Investor Articles
Real Estate Investor Articles, by Dennis J. Henson, provide a wealth of real estate investor training information. Not only are these articles a treasure of valuable information, they also give a glimpse of the training provided by Dennis' mentoring program.
Who is Dennis J. Henson?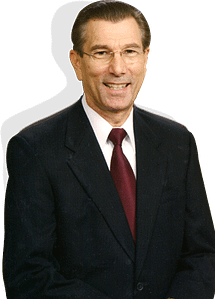 Dennis Henson is President of Vanguard Marketing and Investments and the Arlington Real Estate Association of Investors(AREA). He is the author of "Becoming Wealthy in Real Estate," an Investors Guide to Riches. He is an expert at controlling property for profit without ever taking title and many other creative techniques. With over 38 years in the real estate investing experience Dennis has done numerous profitable real estate transactions throughout the Southern United States.
Dennis specializes in single family investing and is experienced in all aspects of real estate investing—options, rent to own, installment land contracts, contracts for deeds, pre-foreclosure, foreclosure, bankruptcy, probate, contracts for purchase and sales, subject to, wrap around mortgages, seller carry back notes, land trusts, leases, creative financing and other areas of real estate investing.
As a mentor and teacher Dennis has helped hundreds of investors get off to the right start in this business. He also works with many experienced investors helping them take their business to the next level. Examples of his training can be seen on his training website at https://www.dennisjhenson.com/.
While many people start investing in Real Estate to become wealthy—Dennis' goal was to improve his lifestyle. Real Estate has allowed him to live the life of his choice. He left behind his nine to five job, the long commutes and the need for a coat and tie. As a result he works when he wants to work and plays when the spirit moves him. Wealth has just been a by-product of his real estate pursuits.
Armed with both a bachelor's and a master's degree in education–Dennis offers a unique, personal–one on one–mentoring system that provides individual training to new and experienced real estate investors throughout the United States. He has been helping students put their real estate investing businesses on steroids for many years.
Dennis teaches that the ability to succeed in the real estate investing business lies in understanding and implementing seven unchangeable laws of nature. Fail to follow these great principles and a business is doomed, but learn to follow their wisdom, and "You can no more fail, than water can run up hill." Weather you are a seasoned investor or just starting out—your ability to make money buying and selling or buying and holding single family homes lies in your knowledge and implementation of the "Seven Secrets of Successful Real Estate Investing" much of which is broken down in Real Estate Investor Articles.