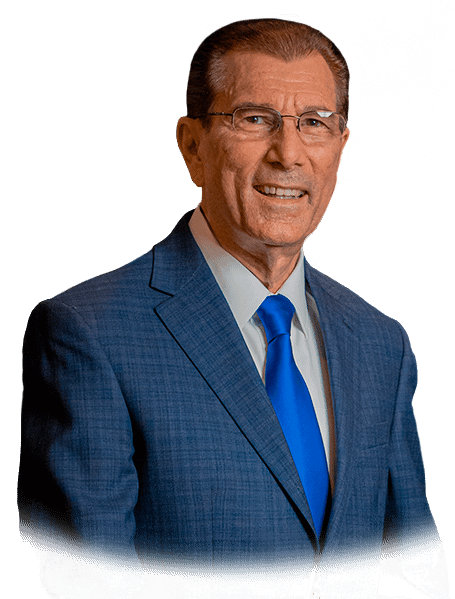 Author. Investor. Speaker.
DENNIS J. HENSON'S COACHING WILL SKYROCKET YOU TO SUCCESS
Dennis J. Henson is President of Vanguard Marketing and Investments Inc., Real IMPACT Franchises, and Equity Assurance LLC. He's a Real Estate investor, author, and speaker. With more than 50 years in the business world, Dennis has successfully managed many businesses and he's been involved in thousands of real estate transactions. An expert in single family home investing, he's helped numerous new and experienced investors move their businesses to the next level.
Dennis holds both a bachelor's and a master's degree in education. He has used his knowledge and fifty plus years of experience to perfect a unique mentoring program that provides training to new and experienced entrepreneurs throughout the United States.
He teaches that the ability to succeed lies in understanding and implementing seven unchangeable laws of nature. Learn to follow these ageless principles and, as Tom Hendrix would say:
"You can no more fail, than water can run up hill."
MASTER YOUR LIFE!
Tools to fit your lifestyle needs
SKYROCKETTING TO SUCCESS
Dennis has been involved in thousands of Real Estate transactions within 50+ years
"Real IMPACT Daily Inspiration" is more than just a book. It is a conduit to force that is so powerful; it can provide phenomenal, life-changing results. Yet, merely reading this book, though entertaining, will most likely not result in anything unusual.
For the phenomenon to materialize, the reader must perform the "Secret Ritual". Even Aladdin was required to rub his lamp before he could experience its magic. Like that Lamp, this book is an amulet — an object intended to confer extraordinary powers.
Whether you are interested in becoming successful in business or sales, looking for inspiration and motivation, or just hoping to attract wealth, you may achieve those or any other goal by using the secrets revealed in "Real IMPACT".
In addition to the benefit s above, the book does have its share of mystery and intrigue. Many of the stories will move you to tears. Others will reveal powerful "Laws of Nature". And, most of all, it will become a trusted companion, a source of daily wisdom and encouragement. The book is a talisman superior to the mythical powers of Aladdin's Lamp. And, used properly, it provides a "Direct Link" to the "Infinite Intelligence", a link that produces previously unimagined results.
By simply harnessing these mystical powers, your fondest dreams will come true. The Real IMPACT is that you can reset your life's trajectory. A chance like this might come only once. Wouldn't if be wise to at least "Rub the Lamp" to see if a genie appears?
GET IN TOUCH
Experience results and achieve your goals with Dennis Henson
Dennis Henson is President of Vanguard Marketing and Investments and Real IMPACT Training. He is the author of "A Millionaire's Treasure Map".
REI Training
Dennis has a dedicated training service to learn Real Estate Investing, you can read more here.